TUF Gaming TF120 ARGB Fan - Single Pack
Lighting the Way
The TUF Gaming TF120 ARGB system fan brings new layers of cool to your build. Its high-luminance, double-layer LED array pumps out deeply saturated colors against a backdrop of high airflow, low noise, and rugged durability, leaving the competition completely in the dark.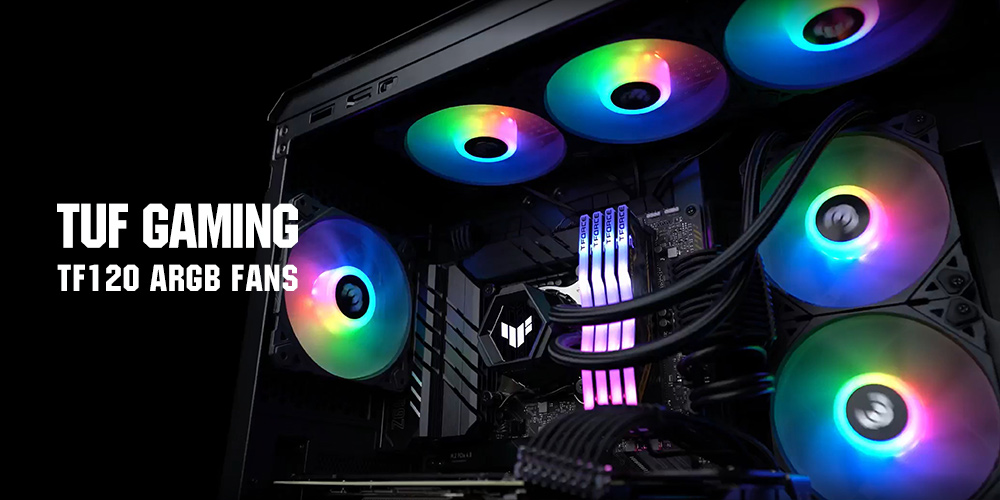 Double-layer LED Array
Colorful diversity
The TF120 features an addressable double-layer LED array that emits light evenly through each fan blade, leaving conventional RGB fans looking washed out. The dual-layer LED structure also facilitates a range of unique lighting effects to make any gaming rig pop.
*Advanced lighting effects require a TUF Gaming ARGB controller, only available in a three-pack of the TF120 ARGB fan.
Aura Sync
Wonderfully lit
Aura Sync enables lighting to be customized and then coordinated with a huge range of compatible hardware.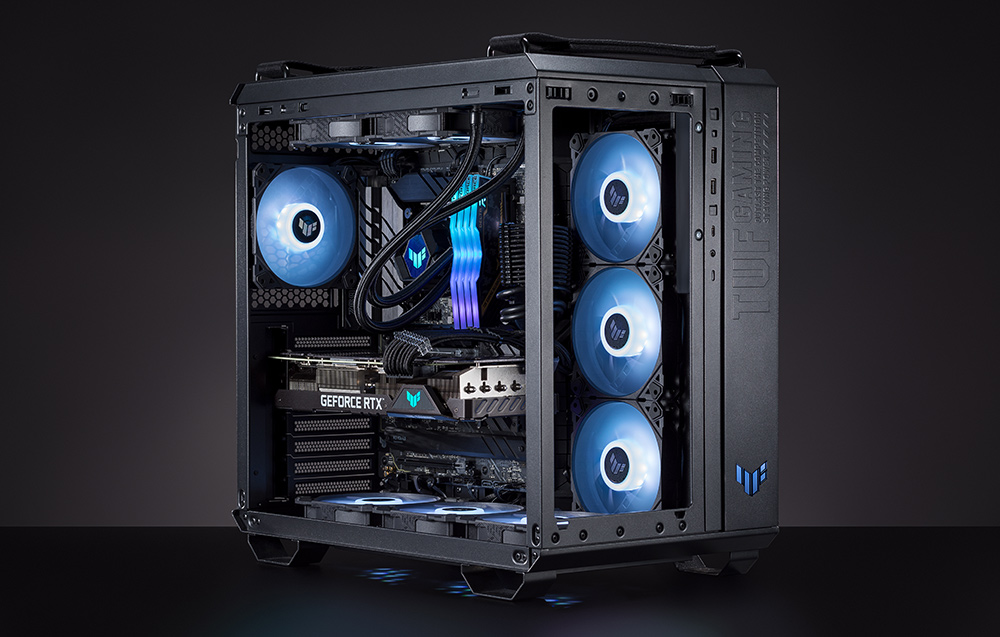 Exemplary Performance
Deliberately balanced
Rotor. Bearings. Electronics. All optimized to pump out a class-leading 76 CFM, low noise, and balanced static pressure, making the TUF Gaming TF120 ARGB ideal for all chassis positions or radiators that feature low or medium-density fin arrays.
2.5 mm H2O

Static Pressure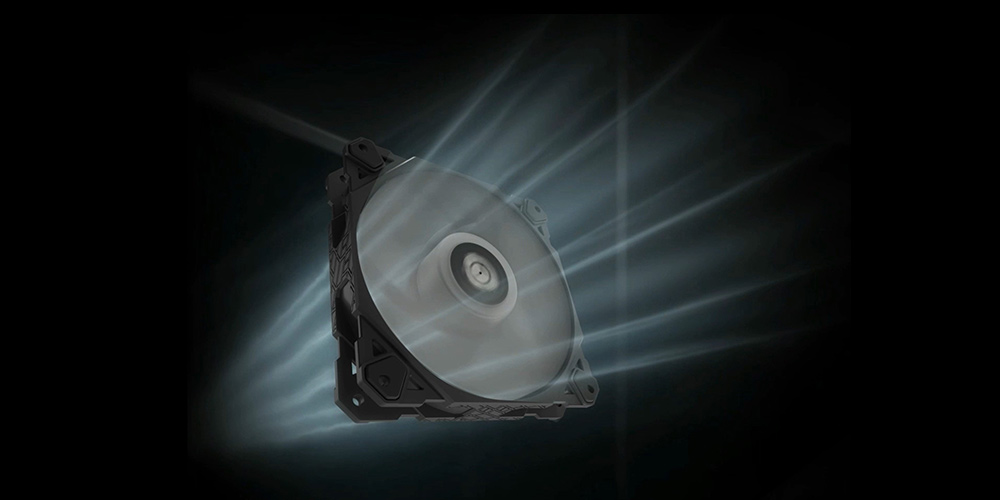 Advanced Fluid Dynamic Bearing
Fidget-free spinner
The TF120 rotor assembly spins on an advanced fluid dynamic bearing rated for up to 250,000 hours of trouble-free operation.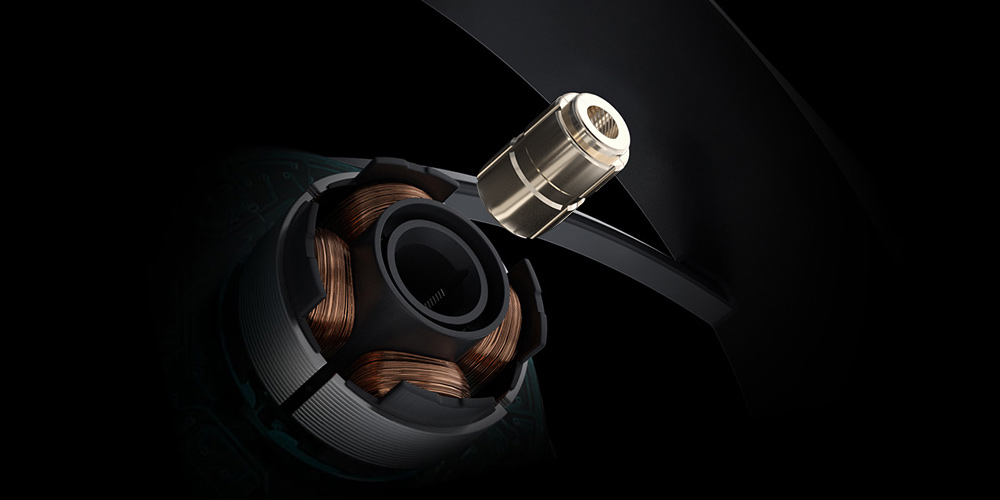 PWM Fan Control
Enlighten the load
PWM control grants a 250 RPM to 1900 RPM control range, letting you configure a speed curve that smoothly ramps from near-silent operation during light loads, to greater airflow when the going gets tough.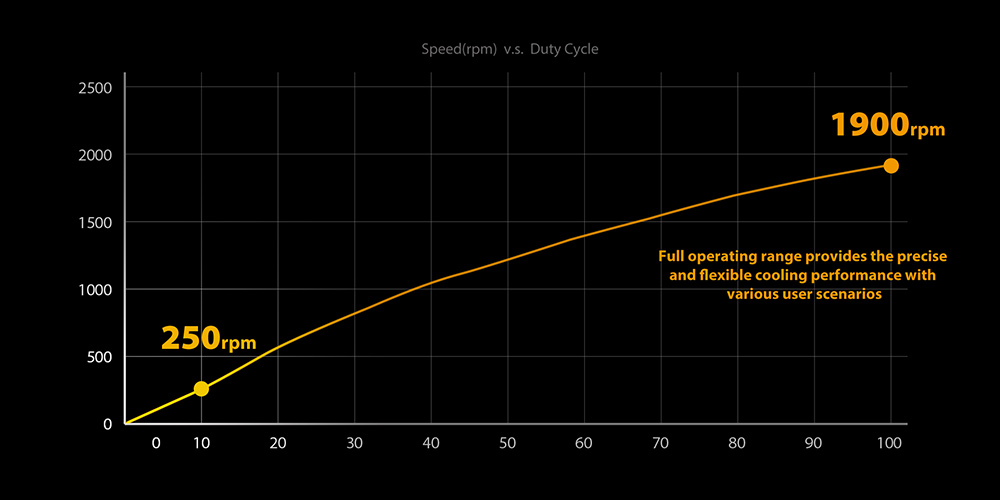 Pre-installed Anti-vibration Pads
Dampen those vibes
2 mm anti-vibration pads are pre-installed at all four corners, keeping noise and vibration to a minimum.
Two Distinct Flavors
Tone up
The TF120 ARGB also comes in white, for builders seeking to match a lighter aesthetic or establish contrast for their custom rig.