Multiple Payment Options | nationalPC
NEFT / IMPS payment | aditional discount of 1.5% on total invoice value | At checkout page choose Payment Method : UPI / Bank Transfer (Extra 1.5% discount)
| | | |
| --- | --- | --- |
| Account Name | LIPROTECH (OPC) PRIVATE LIMITED | LIPROTECH (OPC) PRIVATE LIMITED |
| Bank Name | AXIS Bank | HDFC Bank |
| Account Number | 917020044696914 | 59257234567890 |
| Account Type | Current Account | Current Account |
| Branch | Bagnan | Gorabazar |
| IFSC Code | UTIB0000580 | HDFC0000106 |
| MICR Code | 700211041 | 700240010 |
| SWIFT Code | AXISINBB261 | HDFCINBBCAL |
UPI payment | aditional discount of 1.5% on total invoice value
| | |
| --- | --- |
| Account Name | LIPROTECH (OPC) PRIVATE LIMITED |
| UPI id | nationalpc@hdfcbank |
GPay | aditional discount of 1.5% on total invoice value
COD payment option allows you to make the payment in cash at the time of delivery.
COD payment option is available on selected PIN codes only. If your PIN CODE has COD facility, it will be visible at the checkout page, else you will get warning notification to enter correct pin code or change the payment method.

COD option is not valid for cart value more than ₹20,000
Applicable COD charges are auto-added during checkout
COD is subject to service availability in shipping region from time to time. Bandhs, Protests, COVID-19 situations may severely impact the COD service. We do our best to fulfil your COD orders on ASAP basis.
All COD orders must be validated by customers before they are processed and dispatched.
Our system attempts validation automatically by contacting you using one of these methods: SMS, WhatsApp, Email or Phone call.
In situation where automatic validation fails, a manual verification might be triggered, where our support team might contact you to validate your COD order on your registered phone number with us. We DO NOT ask any sensitive information during order validation like CVV, OTP, etc.
Any ongoing offer is not applicable for COD order.

We offer "No cost EMI" on our website. If any customer avail EMI facility using credit card at the time of checkout in any of our payment gateway like CCAvenue, Instamojo, Razorpay, the customer can ask the cashback of that interest amount via email (support@nationalpc.in), sms or WhatsApp (9007957000) using their order id. your transaction value & tenure must meet the minimum value required for no cost EMI.
For 3 months NCEMI, the minimum cart value should be 4000 or more
For 6 months NCEMI, the minimum cart value should be 8000 or more
in no cost EMI nationalPC will bear the interest part on the behalf of the customer, unlike normal EMI where the full interest is borne by the customer.
No cost EMI cashback will not be applicable if customer avail any other ongoing offer.

Maximum Payment Options
6 Credit Cards

58+ Net Banking

97+ Debit Cards

13 Prepaid Instruments

15 Bank EMI
Payment Gateway
CCAvenue

Razorpay

Instamojo



Credit Cards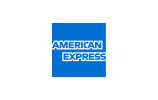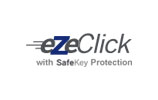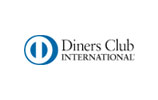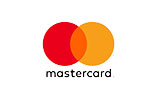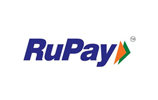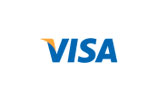 Any international user can pay with their own currency or US dollar using PayPal. There will be additional 3% transaction charges for all the international payment.
Multiple Payment Options | nationalPC | Computer components
nationalpc.in: Bank Details

LIPROTECH (OPC) PRIVATE LIMITED

UPI: nationalpc@hdfcbank
UPI: nationalpc@icici
UPI: liprotech@icici

AXIS BANK
A/c: 917020044696914
IFSC: UTIB0000580
MICR: 700211041
SWIFT: AXISINBB261

HDFC Bank
A/c: 59257234567890
IFSC: HDFC0000106
MICR: 700240010
SWIFT: Hdfcinbbcal