Corsair Cabinet 4000D Airflow TG Mid-Tower White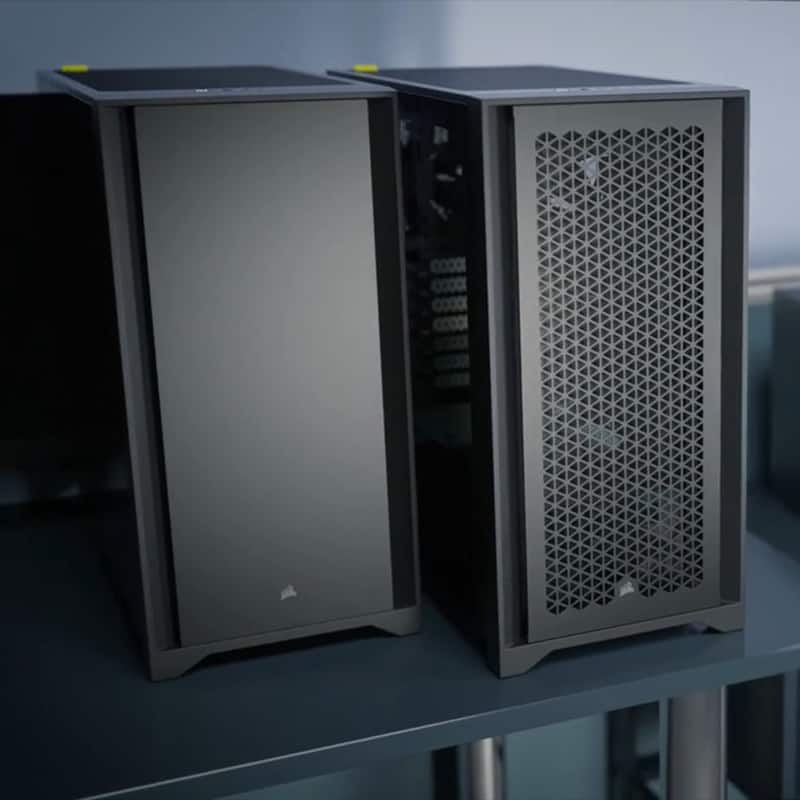 4000D AIRFLOW MID-TOWER ATX CASE
A CLEAN START TO A GREAT BUILD
With enhanced ventilation, the 4000D Airflow provides outstanding system airflow in a stylish package. Building your dream PC has never been easier when you start here.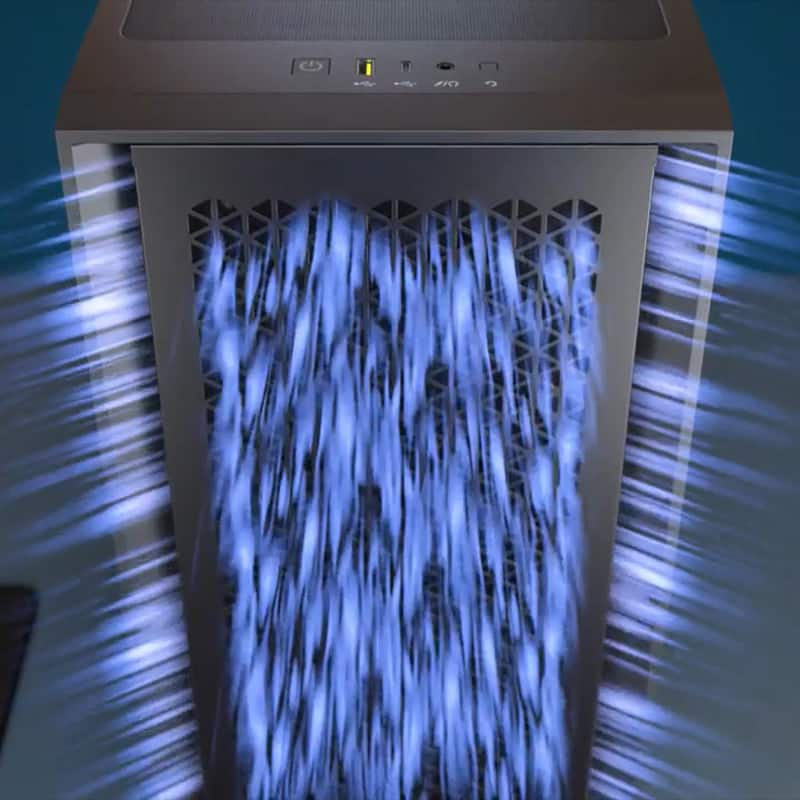 HIGH-AIRFLOW FRONT PANEL
An optimized front panel delivers massive airflow to your system for maximum cooling.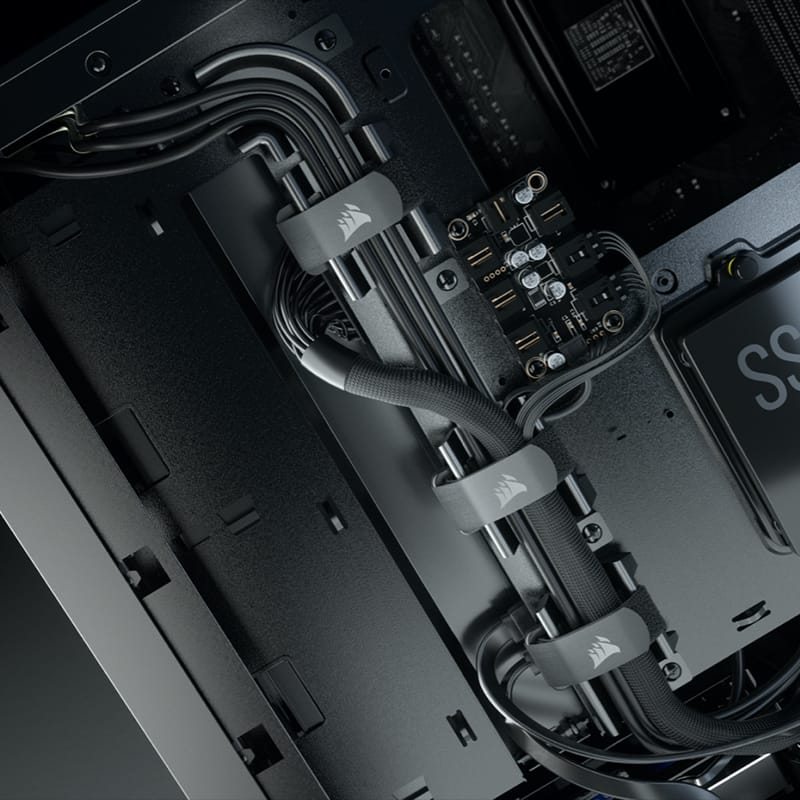 CORSAIR RAPIDROUTE CABLE MANAGEMENT
Route your major cables through a single channel, with a roomy 25mm of space behind the motherboard for all of your cables, making a clean- looking build easier than ever.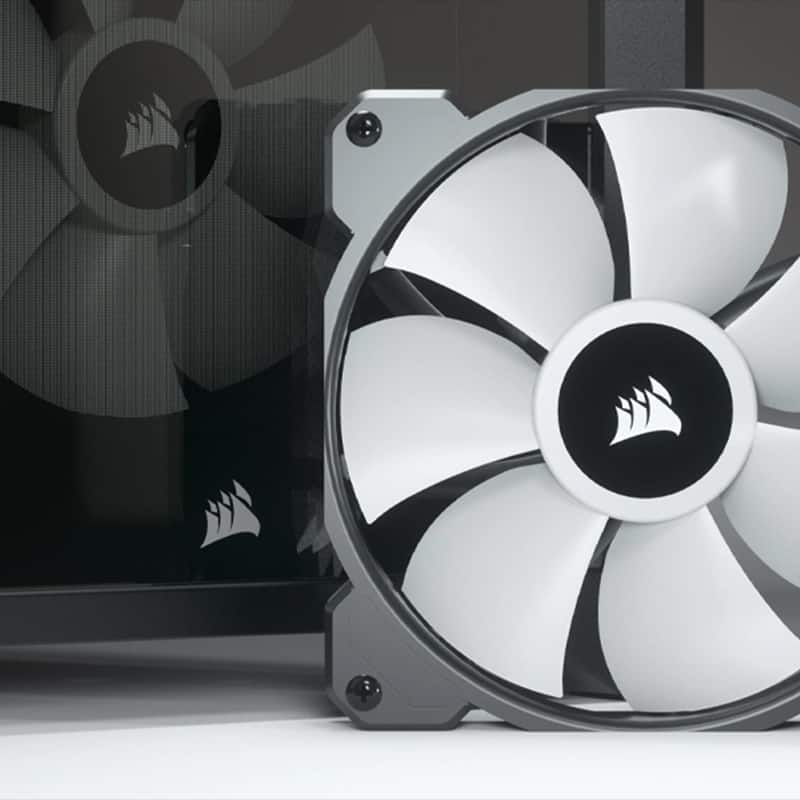 POWERFUL DIRECTED AIRFLOW
Equipped with two CORSAIR 120mm AirGuide fans, utilizing anti-vortex vanesTo concentrate airflow and enhance cooling.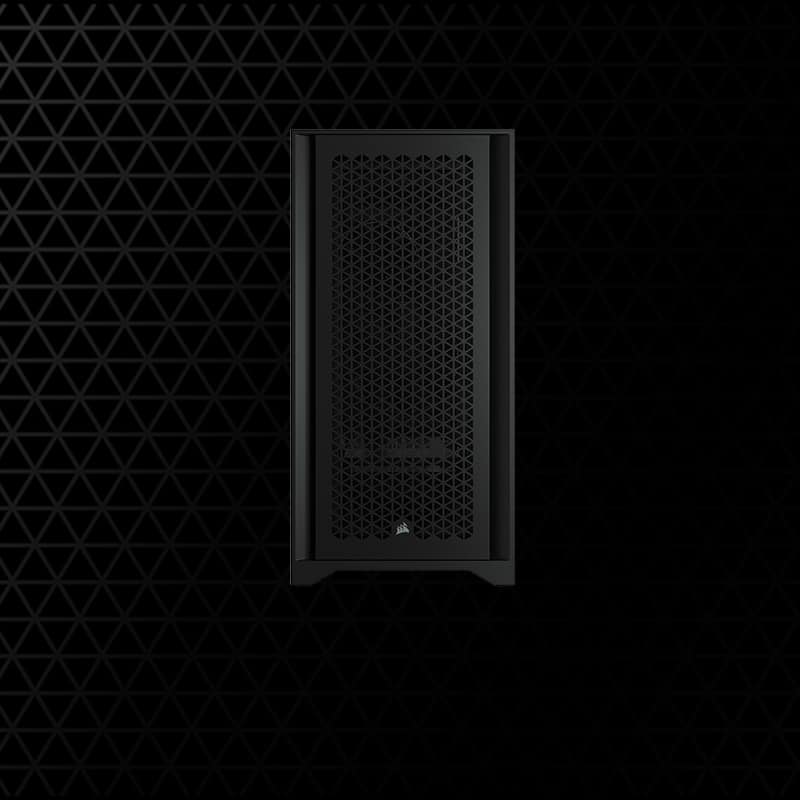 EXTREME COOLING POTENTIAL
A spacious interior fits up to 6x 120mm or 4x 140mm cooling fans, along with multiple radiators including a 360mm in front and 280mm in the roof.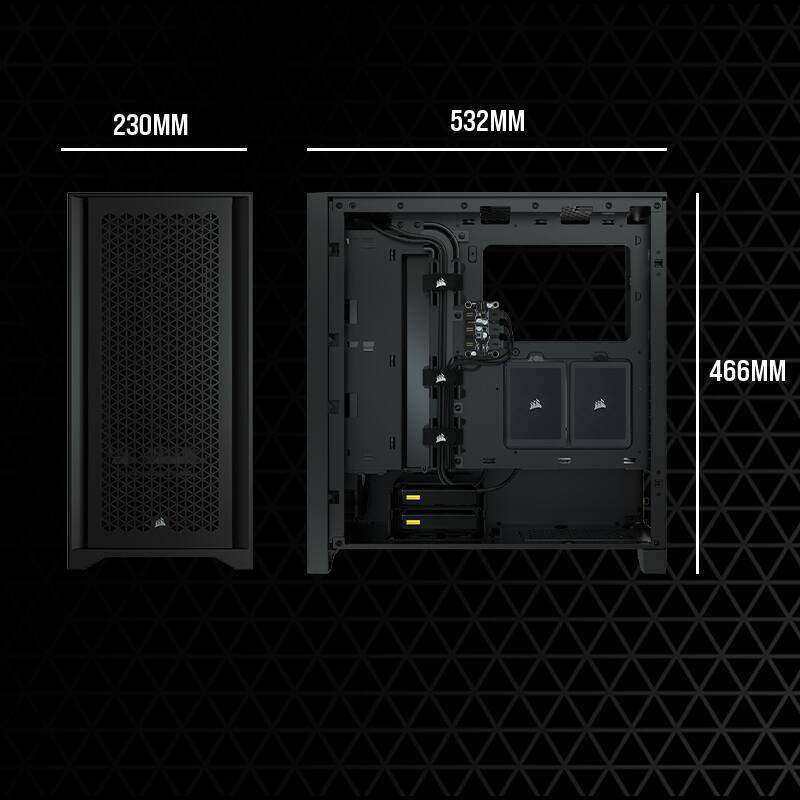 DIMENSIONS
Compact yet efficient, the 4000D AIRFLOW has excellent potential for expansion without being cumbersome.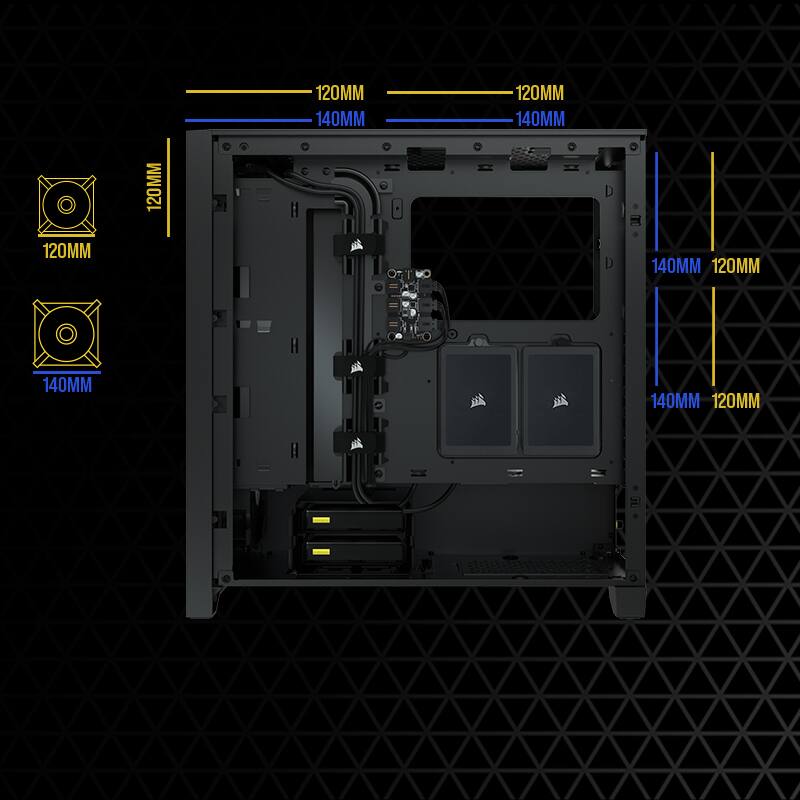 FAN CAPACITY
Fan mounts feature wider cutouts, allowing fan placement customization and flexibility.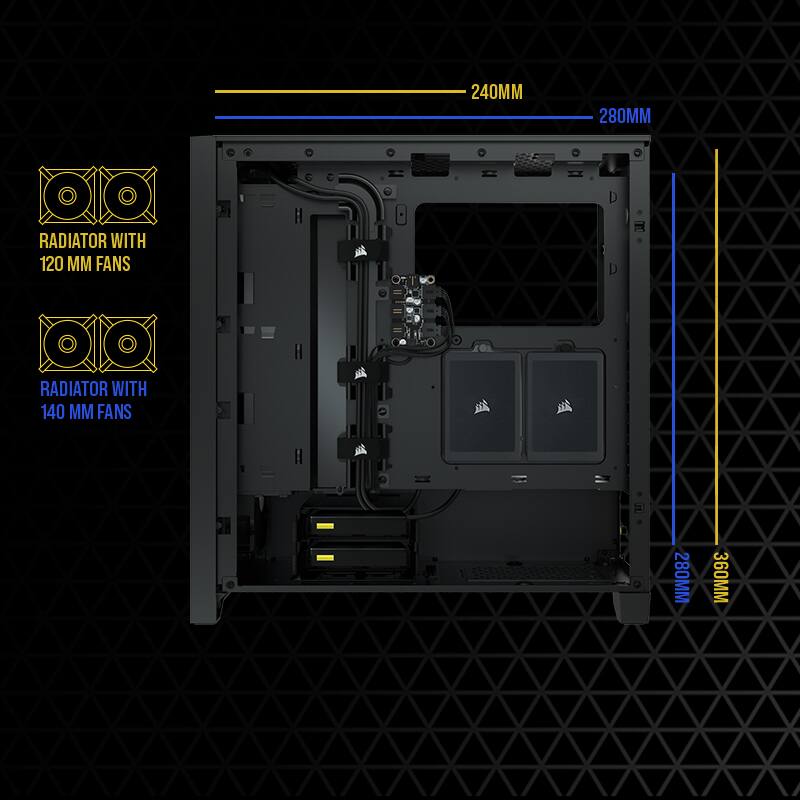 RADIATOR CAPACITY
Plenty of room for a roof radiator and fans without contacting your high-end memory modules.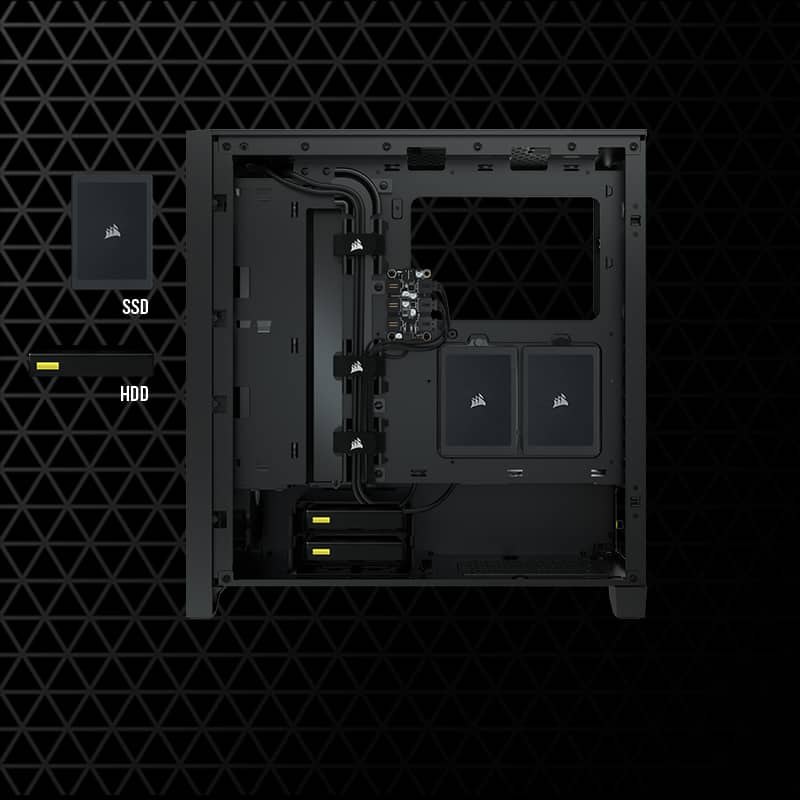 ALL THE STORAGE YOU NEED
Fits up to 2x 2.5in SSDs and 2x 3.5in HDDs, with relocatable SSD trays that can be mobed to the front PSU cover.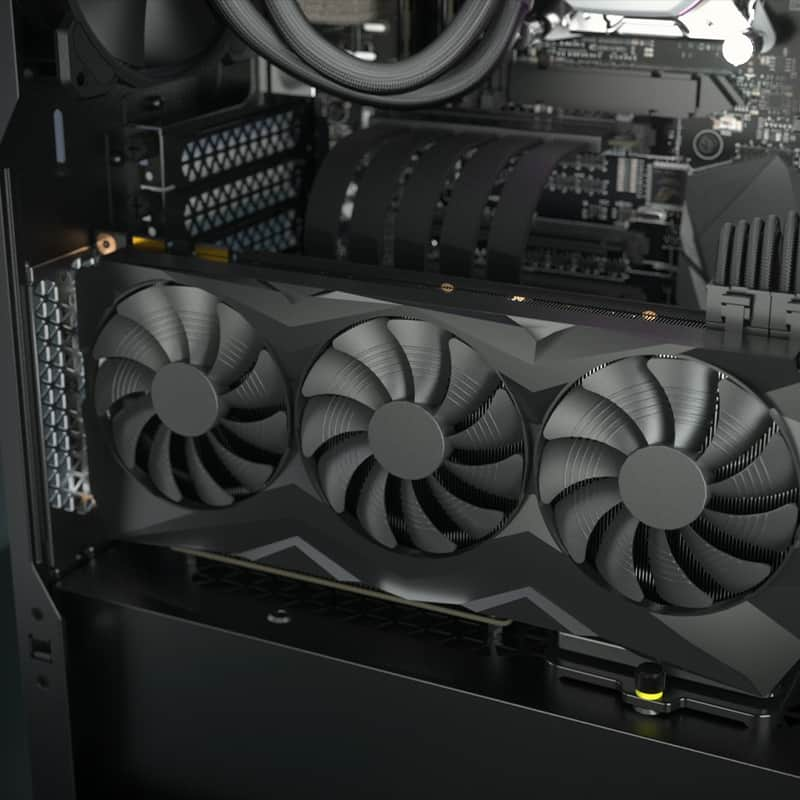 VERTICAL GPU MOUNT READY
With included vertical PCIe slots and a screw mount for a CORSAIR PCI-Express 3.0 extension cable (sold separately) you can show off your GPU and keep it secure at the same time.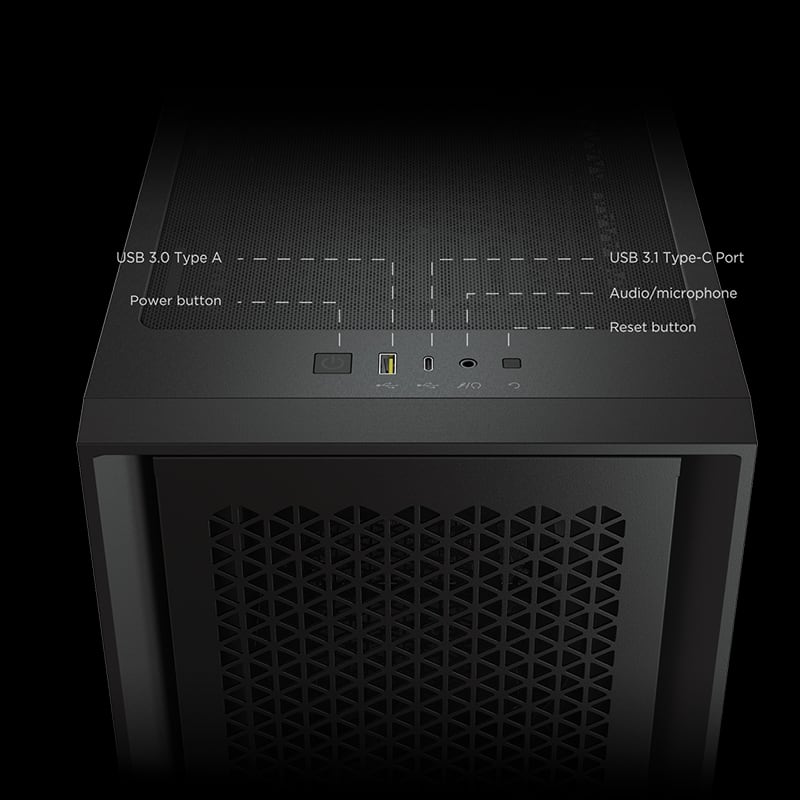 PUT YOUR CONNECTIONS WITHIN EASY REACH
The modern front panel I/O panel includes a USB 3.1 Type-C Port, USB 3.0 port, and a combination audio/microphone jack.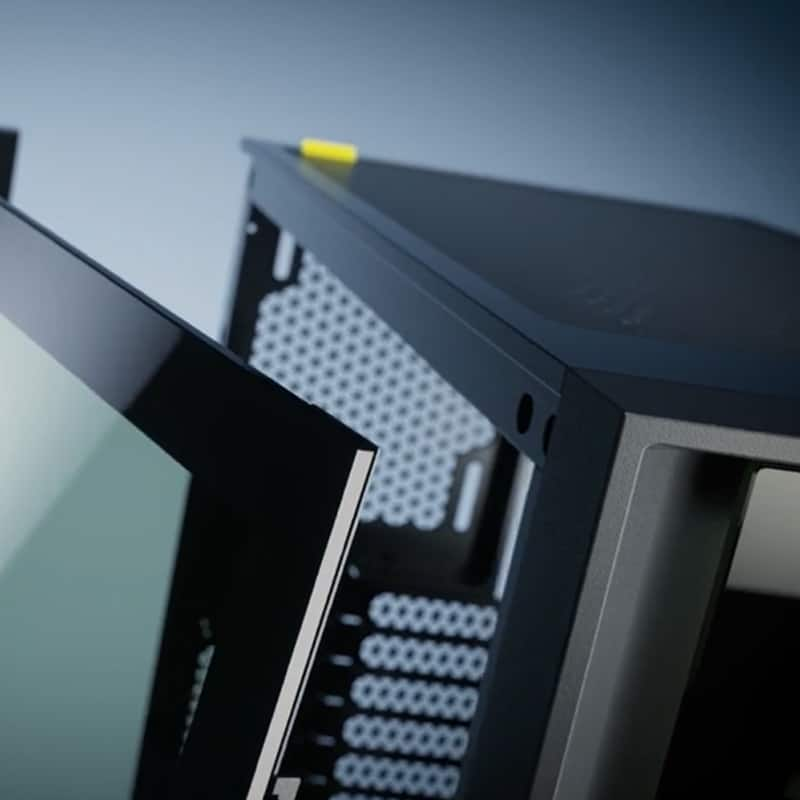 EASY SLIDE-ON, SLIDE-OFF SIDE PANEL
Show off your high-profile components and RGB lighting with an easy slide-on, slide-off attach method.